ABB Power Generation has released the retrofitting operation that will be done in old Thermal Power Stations, like in the 1950s  Helibronn one, based on their new Remote Bus Communication Module 88TK60R1210. This module uses SoC-e HPS IP implemented on a Xilinx FPGA device to support HSR networking.  With this actuation, the customer will benefit from zero-delay recovery time of HSR in combination with a switches-free single ring implementation.  A full description of this actuation is available at this ABB AG web page.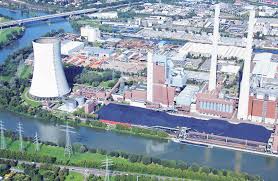 Helibronn Thermal Power Station
SoC-e is a worldwide leading supplier of Ethernet communication solutions based on FPGA technology. SoC-e is pioneer in developing a portfolio of IP cores that implement the leading-edge networking and synchronization technologies for critical systems.