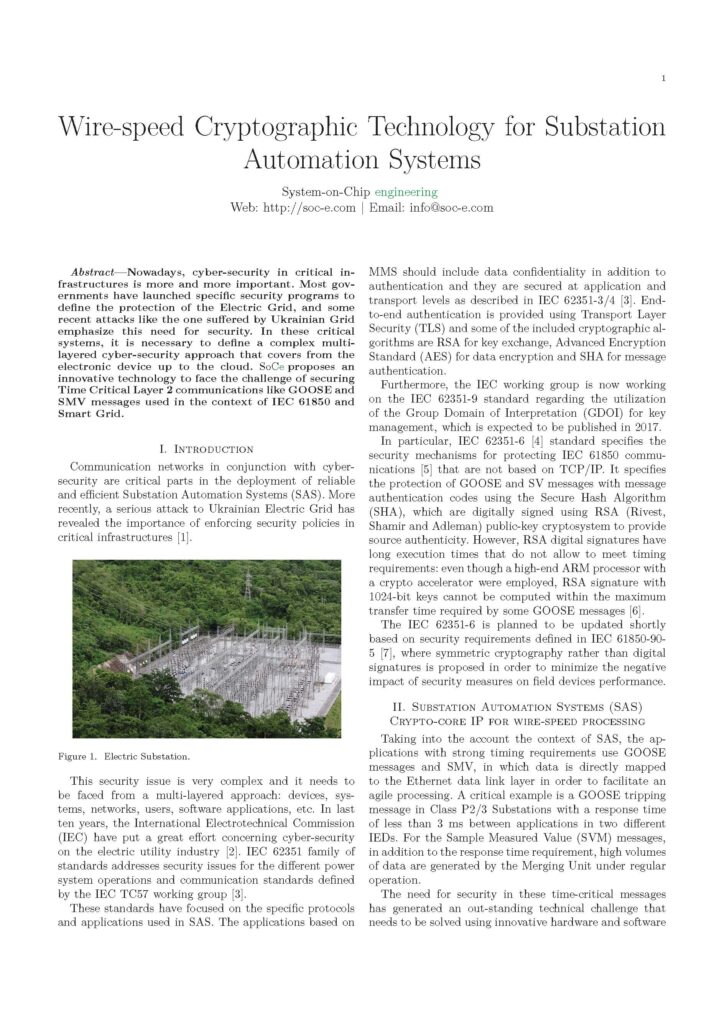 Paris hosts during this summer the biannual CIGRE Session that meets more than 3,500 international experts and other decision-makers from the electrical power industry. This Session is combined with a Technical Exhibition of materials and technologies relevant for the Sector.
SoC-e is present in this Edition as Sponsor of UCA International Users Group (Stand 229). Do not miss the opportunity to arrange a meeting in advance with Mr. Mikel Idirin, and to pick 2016 Catalog with information about latest SoC-e products and solutions :
Cybersecurity IPs for SAS (securization on-the-fly): SoCe proposal to secure the frames is based on integrating the frame processing in the same Silicon area where the switching logic is implemented. Therefore, cipher and decipher operations are done within the same datapath of the information, by hardware and at wire-speed. This architecture is deterministic and it is able to fulfill the strict Real Time timing requirements defined in the SAS standard in contrast with the acceleration provided by the general purposed crypto-cores embedded in many microprocessors.
See you in Paris!