SoC-e unveils SMVsubscriber, the first IP core focused on massive Sampled Measured Values (SMV) processing for on-premises/external FPGA accelerated computation. The SMV concept was introduced by the IEC 61850-9-2 standard to  communicate Current and Voltage Transformer (CT, PT) outputs and other signals in new Digital Substations and in some Smart Grid premises.  The real-time values are digitized at the source and then transmitted to those devices using an Ethernet-Based Local Area Network (LAN). SMV have been typically used by IEDs to perform protection operations of the Grid.
Thanks to this fully-hardware processing, the IP offers a fixed latency of 6us for the 1st harmonic parameters and  RMS computation supporting a simultaneous computing of 320 SMV streams using a medium-size FPGA device. This disruptive approach for SMV enables the use of real-time data for control & protection, quality analysis and business intelligence in the Electric Grid.
SMVsubscriber key features are:
Layer 2 IEC 61850-9-2 (SMV) frame processing
High performance implementation of DFT computation module for calculating magnitude and phase of the first harmonic (50 or 60 Hz)
High performance RMS computation module (up to 1562500 calculations/s)
Up to 128 simultaneous SMV streams supported (up to 320 streams depending on the process Window configuration)
Deterministic latency time for full computation of 6us
Status, configuration and statistic counter registers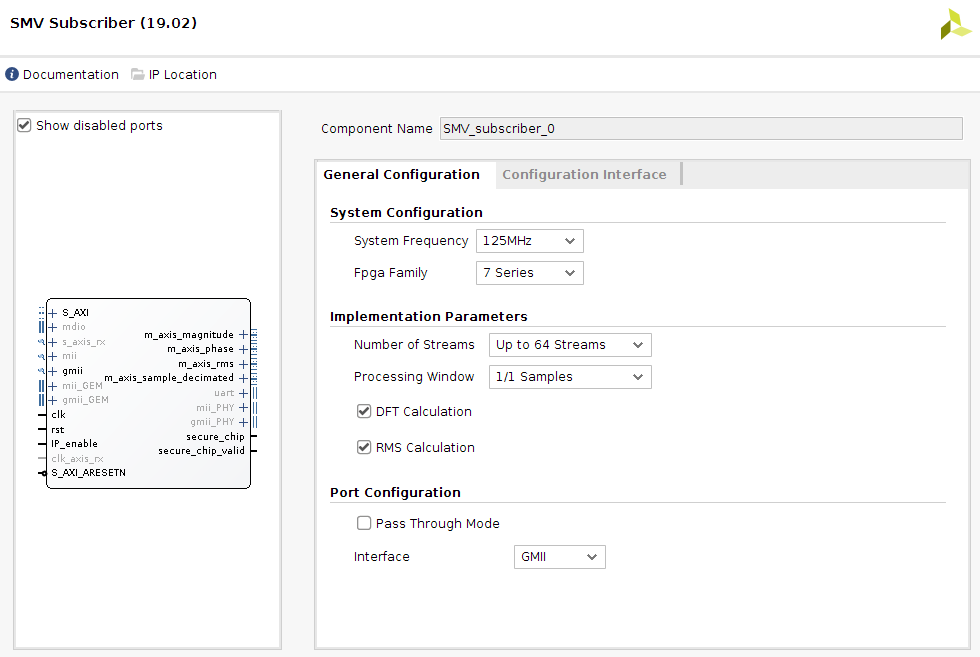 If you want to know more about SMVsubscriber, do not hesitate to contact us at info@soc-e.com.