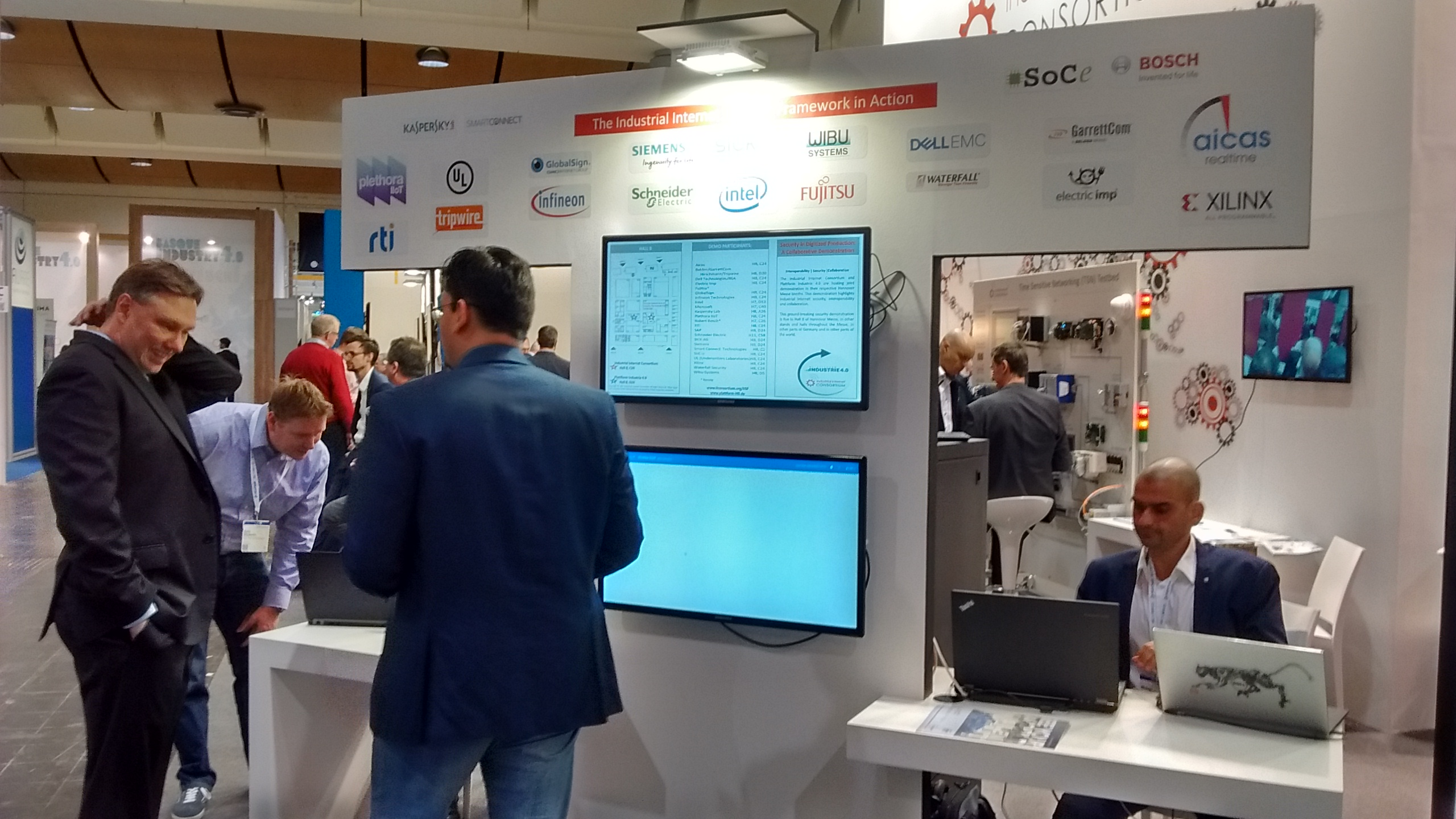 SoC-e joins a  "joint security demonstration" developed by members of the Industrial Internet Consortium and Plattform Industrie 4.0. We have been collaborating for over a year and one of the many outcomes of this partnership and a testbed development process is a joint demonstration of Industrial Internet security. Twenty-four companies are contributing to this demonstration – some within the pavilion, some at other locations within Hannover Messe and others completely remotely.
Participating companies are aicas,Belden/GarrettCom/Hirschmann/Tripwire, Cisco, Dell Technologies/RSA, Electric Imp, Fujitsu, GlobalSign, Infineon Technologies, Intel, Kaspersky Lab,Microsoft, Plethora IIoT, Robert Bosch, Real-Time Innovations, SAP SE, Schneider Electric, SICK AG, Siemens, Smart Connect Technologies, SoCe, UL (Underwriters Laboratories), Waterfall Security, Wibu-Systems and Xilinx.
Hannover Messe offers five leading international trade fairs taking place at the same time under one roof. All key technologies and core areas of industry – from research and development, industrial automation, IT, industrial supply, production technologies and services to energy and mobility technologies – can be found in Hannover.
The following screenshot has been taken at this security live demo at HM17 (4/25/2017). All the qualified nodes, including SoC-e Relyum CPPS-NG are reporting security related events to the third-party SIEMs included in the infrastructure.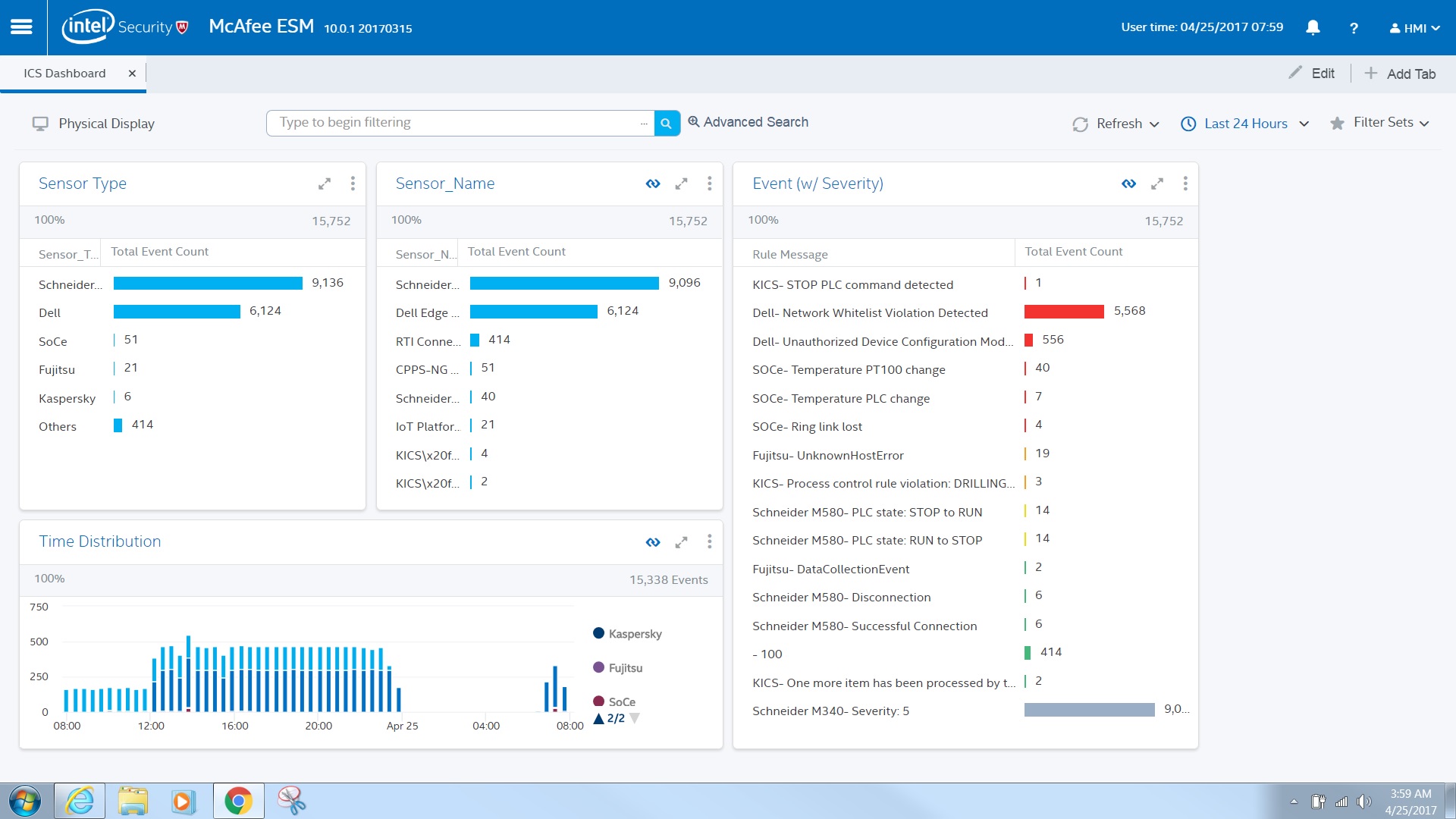 SoC-e technology and products are present at IIC Stand in different setups running multiple services. As an example, SoC-e Relyum CPPS-NG runs DDS stack at RTI demo and mixed security and sensor fusion tasks at Global Sign table.