SoC-e sponsors the Network Reception Event at the European end-user forum for IEC 61850 experts and implementation leaders. IEC 61850 Europe is a dedicated 3-day conference, exhibition and networking forum provides the information, inspiration, and connections for IEC 61850 community.
During this event, the audience can interact with a live HSR/PRP demo that includes the new SMARTzynq PCIe NIC card by SoC-e. This tri-speed and multi-mode card embeds DAN and RedBox functionalities within the same device including full IEEE 1588-2008 support for the different profiles involved in the sector, including TSN Timing. Additionally, new cybersecurity features relevant for these applications have been included.
This event is hosted October 19th on the Sappire Room of Radisson Blu Hotel Amsterdam Airport in The Netherlands. We will be glad to know your feedback about how smart communications are moving forward in SAS and Smart Grid sectors while enjoying a drink!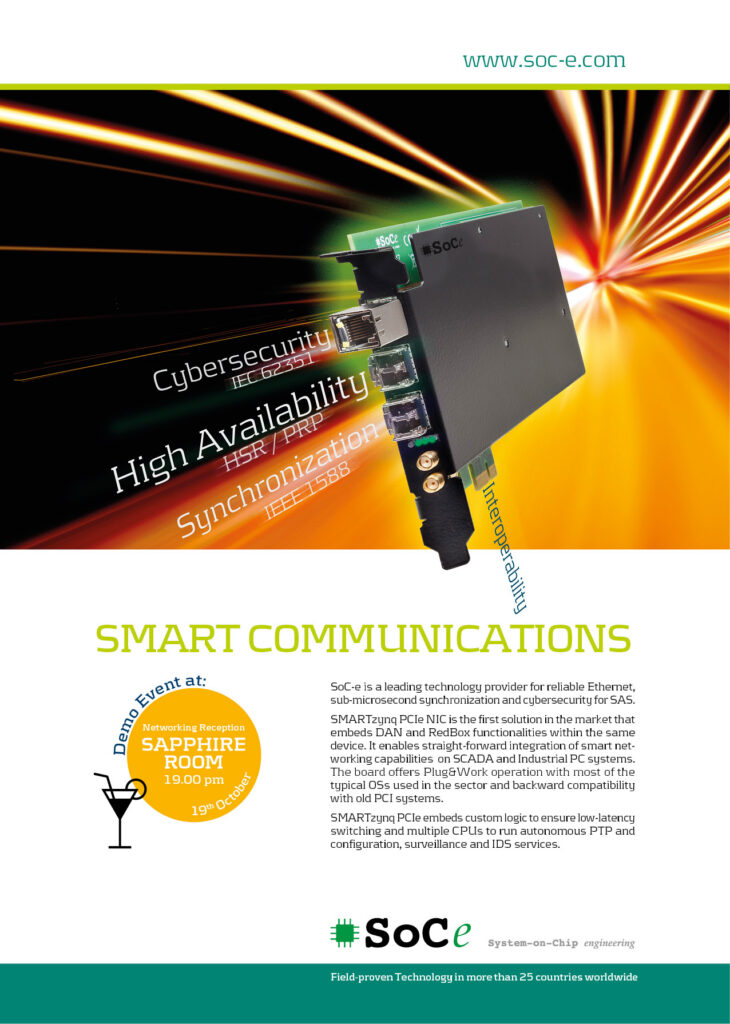 If you want to receive more information about this product or about any other SoC-e technology, do not hesitate to contact us at  info@soc-e.com
SMARTzynq PCIe NIC card can be directly ordered at SoC-e on-line shop.