SoC-e's TSN solution is called Multiport TSN (MTSN) Switch  IP and it has been designed to be implemented on Programmable SoCs. As an example, targeted devices are the Xilinx Zynq-7000 all programmable SoC and Zynq Ultrascale+ MPSoC. These powerful platforms offer combined hardware and software processing capabilities and they ensure upgradeability of the solution thanks to their reconfigurable nature. This last advantage is a key point for TSN implementations, taking into account that the standard is evolving, the ability to upgrade the equipment will be compulsory.
MTSN Switch IP can be implemented optimally depending on the application, from a simple 2-ports to a complex multiport switch. The designer can select, among other parameters, the number of ports and memory distribution for the switch implemented in the FPGA section. This entire configuration is done graphically in Xilinx Vivado Tool.
MTSN Switch IP can be evaluated using the MTSN Kit. This kit has been designed not only to test the MTSN Switch IP, but to support an advanced hands-on TSN. There are two version of the Kit available, one based on Xilinx Zynq-7000 SoC and another based on Zynq Ultrascale+ MPSoC
The following depicts the basic interconnection of MTSN Kit: Two SMARTmpsoc or SMARTzynq Bricks boards, two interconnection cables and two power supplies. Each of the boards provides 4 external ports able to allocate copper and fiber SFP modules and an additional cooper only Ethernet service port.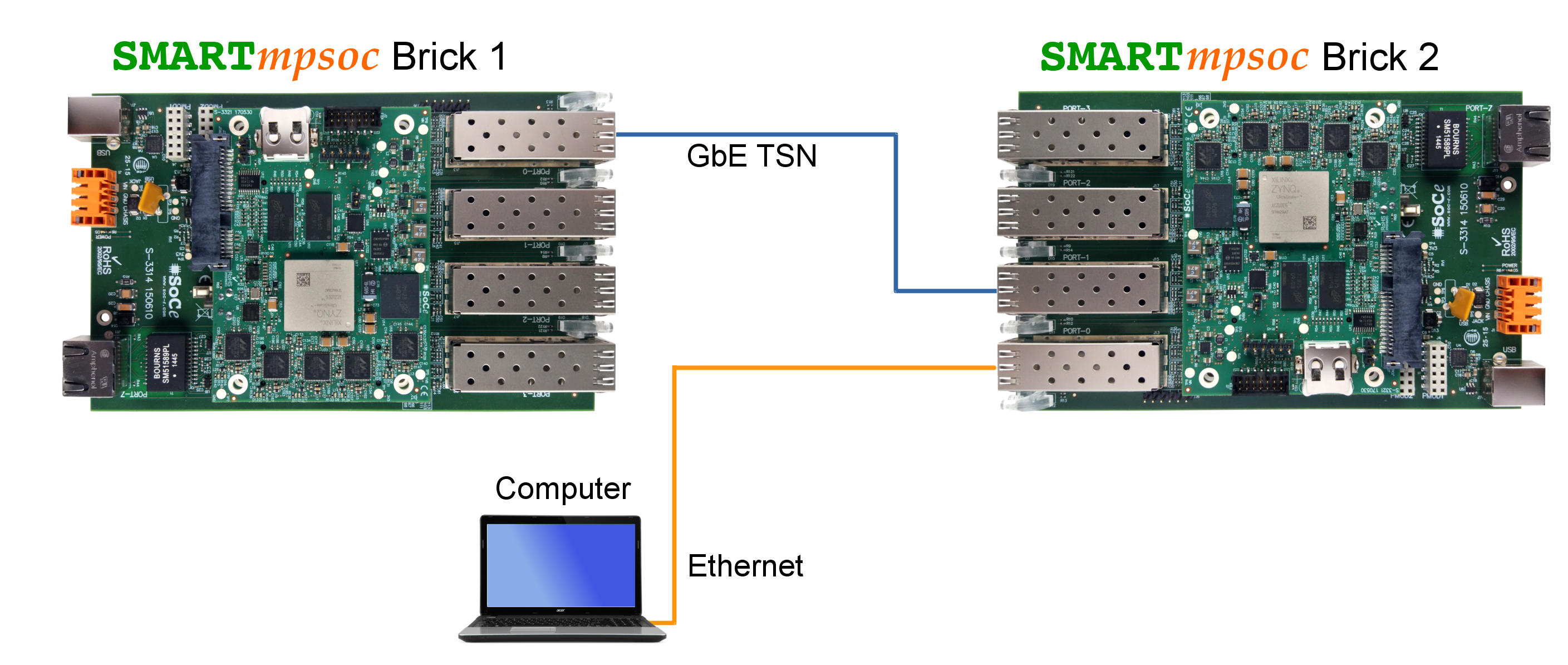 More information about SoC-e TSN Solutions:
For more information, please contact us at: info@soc-e.com