Smart Factories require "Plug&Work" synchronized networking, distributed processing capabilities, heterogeneous sensor interfaces and layered cyber-security. SoC-e runs at Xilinx booth a demo that shows these capabilities based on Xilinx MPSoC devices, SoC-e switching and IEEE 1588v2 IPs and embedded sensor data processing (Juxt.io application).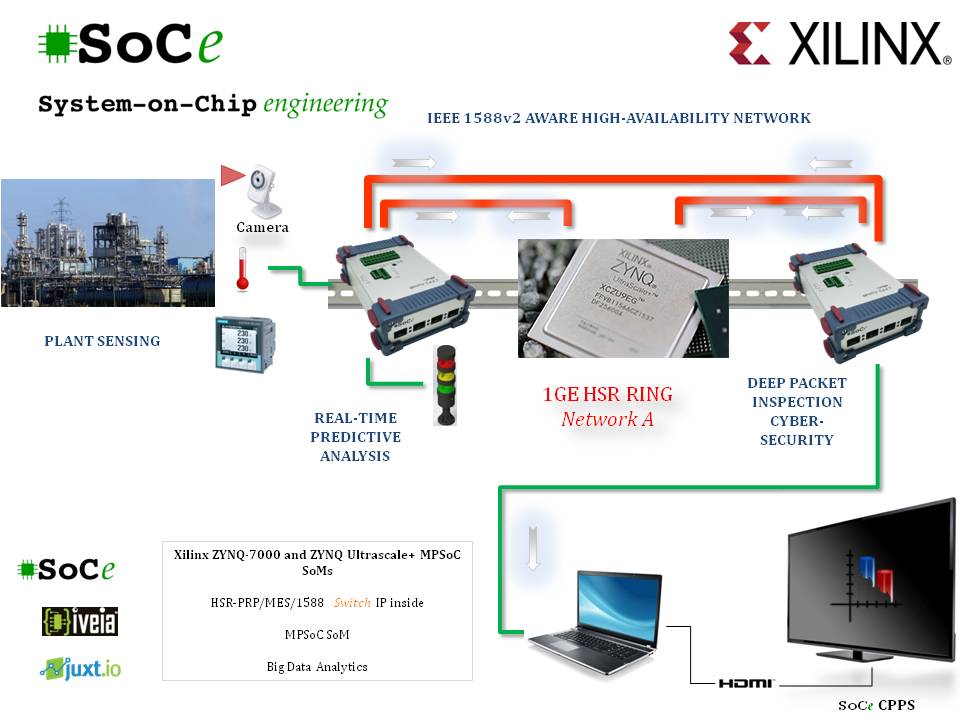 Visit us at Xilinx stand (hall 1, booth 205) on EW2016 to know more details about this demo. In addition, our SMARTzynq SOM module it will be available at "Wall of Zynq" in this booth and in our partner Trenz Electronic booth (hall 1, booth 208).
SoC-e PROFINET switch IP and PORT.DE stack implemented on Zynq Live Demo!
PORT.DE will present at EW2016 a all-in-one chip Profinet desing implemented on Zynq. This design combines SoC-e Profinet IP with PORT.DE software stack. The Profinet node runs on SMARTzynq brick.