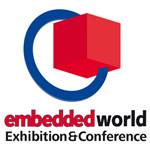 SoC-e presents at embedded world 2014 its new solutions for HSR, PRP and 1588. In a live demo at Xilinx booth, you can interact with a Smart Quadbox with a 1588 synchronized HSR ring and with a Zynq SoC based DAN.
Smart Quadbox combines low-latency Tri-speed HSR/PRP ports with 1GE fibre Ethernet ports. It supports "legacy" dummy Quadbox mode of operation and managed switch operation.
The HSR ring is composed by SoC-e NETbox Development Kits implementing the most cost-effective solution for HSR/PRP available on the market. These Kits include a Spartan-6 device and can be purchased with RedBox or DAN designs on the FPGA. These kits are the best solution to start working with HSR/PRP and IEEE 1588. During the Exhibition, it will be available an special offer to purchase NETbox!
Demo Setup photographed at SoC-e Headquarters
The Smart Quadbox links the HSR ring with an HSR/PRP DAN based on Zynq extended platform. The well known Zynq Device is the perfect proven-in-use SoC to implement the new Smart Devices for Industrial Networking. SoC-e HSR/PRP/1588 IP's have been optimized for this platform and they are offered to the customers combined with PTP, SNMP and with the new IEC-62439-3 Real Time Supervision software.
Demo Setup Block Diagram for the Embedded World 2014